Assalamualaikum
First of all, I'd like to pray for all security units, who'd deployed in Lahad Datu. Doakan keselamatan mereka utk mempertahankan maruah dan keamanan negara Malaysia. You guys already aware of the issue dincha? Well...cam biasa, my advise is, sebelum korang nak share ur thots bout it, tolonglah...I beg you guys, utk buat research, baca dan faham betul2 isu tu. For eg, kalau ada artikel dlm mana2 blog o forum, even nak update apa2 kat fb o twitter, please, please and please make sure ur writing is reliable, dan bukannya menyebarkan fake infos. Cause we're talking bout country issues here, bukan kes bdak perempuan nak mulakan bisnes di fb-page. This is DAMN SERIOUS k.
Kenapa aku tak buat review pasal benda ni- simply said, aku pun tengah nak cari bahan. Bukan main publish hentam kromo je nak letak material kat blog. Apa2 hal, korang yg akan dipertanggungjawabkan k. Apa yg aku baca kat fb dan blog setakat ni, semua nak saling tuduh menuduh, Sultan Sulu ada kaitan dgn BNlah, ada kaitan ngan Ketua Parti Pembangkang la *geleng2. Kenapa tak cakap, dia ada kaitan dgn seluruh rakyat Malaysia? duh...
Anyhow, entri ni bukan pasal nak huraikan complicated political conflicts Malaysian is having...and tak pernah surut ceritanya, its about some reality checks dat my cousin and I were having during our last sembang2 routine.
So, the other day kitorang sembang2, dari isu respects towards ur parents, ke isu perempuan yg rela dimadukan (this is when we finished watching drama Kerana Lelaki Itu kat tv9) so thanks to dat, it just added to our point list utk perkara disembangkan. Isu kawan yg ntah pape ntah, o in her case, kawan dia tikam dia dari belakang. Sampailah ke isu...FACEBOOK DAN INSTAGRAM. In fact, setiap kali sembang2 routine, mesti nak kaitkan isu ni.
Didcha ever come across any facebookers yang update just a smiley icon then tak sampai 30 minit, dah ada 100 orang like status tu. Ha? Ada tak? Ada kan? kan...baik ngaku. So, frankly aku pun ramai je member yg cenggitu. Depa ni mmg hot stuff, and well...I don't blame them, tp jeles tu ada la sikit. *sikit je k. No, it's like this... So you guys ni hensem/cantik/comel/cun/kacak/smart? so what about it? (ayat menyedapkan hati sendiri). And there is this one trend where as, depa yg da terasa depa ni ramai sgt likers, maybe I suppose some may answer to the likers, but some...are just fishing for likes. Yg tak bley blah lagi...dia pg caption gambar dia as such :
- Shayew tak larh kiut atau chanteque shangat...tp thank kat semuew kawan2 yg like gambar kitew. Shukew sgt :) thank tau. Thanks you so much.
- Ah! Sombong ar semua org yg tak like gambar wa. FUCK you guys.
- Mukew boxsan takdew kejew. Please like pixca. Tq. Love so much.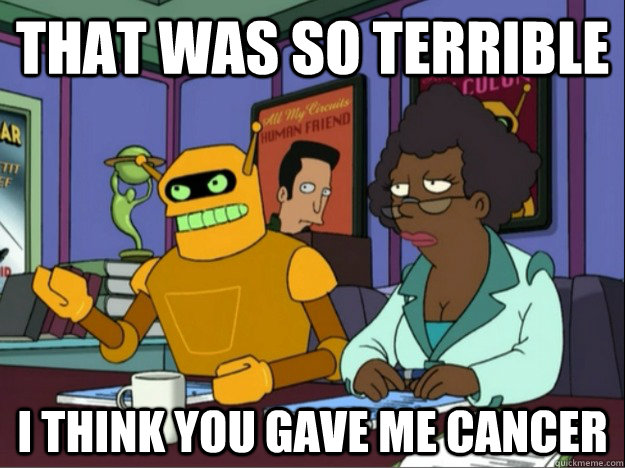 Aku sengaja letak original size of the pitcha to show...HOW ANNOYED I AM
See? Hehe...kalau aku dah start bab2 nak ngutuk orang kat fb ni, mmg tak akan habis lah. Anyhow...korang pandai2 sendiri la nak nilai camne budak2 zaman sekarang pakai menatang facebook ni. My cousin and I admitted that both of us SANGATLAH desperate nak orang like gamba2 dan status2 kitorang...BUT ! takdelah sampai tahap nak memperbodohkan diri sendiri tahap ke 30. :) *if u know wad I mean.
Bottom line, this is just one of the SO many issues yg aku nak ketengahkan sebagai reality check kat korang, dat dumb asses and douchebags are actually living happily and stupidly out there. Antara korang dapat kenal pasti dan tidak je...oh and one more thing, samada korang nak ikut jadi schmuck and little moronic devil, atau pilih untuk jadi smart and little miracle angel. *ngarut. The choice is urs.

p/s: Hari tu melebamkan diri tengok Twilight Saga;Breaking Dawn Part 1 & 2. Ingat nak buat review, tp...draft still pending lagi.
p/s lagi: Then, my abang came home dgn Rise of the Guardians dgn Hobbits dgn Frenkenweenie. PERGH ! Naik balik eyebag aku.

Chiao korang :)